In Open-Source Learning, this is what it means to study in an "Academy of One" – each of us is completely autonomous in our thinking, and, by electing to work together, all of us become collaborative in sharing, refining, and coordinating our thinking to achieve goals together that would be impossible on our own.
– Academy of One: The Power & Promise of Open-Source Learning
Open-Source Learning builds on theoretical frameworks of social learning, the zone of proximal development, and virtual community to amplify and accelerate conceptual understanding and skill acquisition. Below you can read about one example, "The Brain With 200 Legs."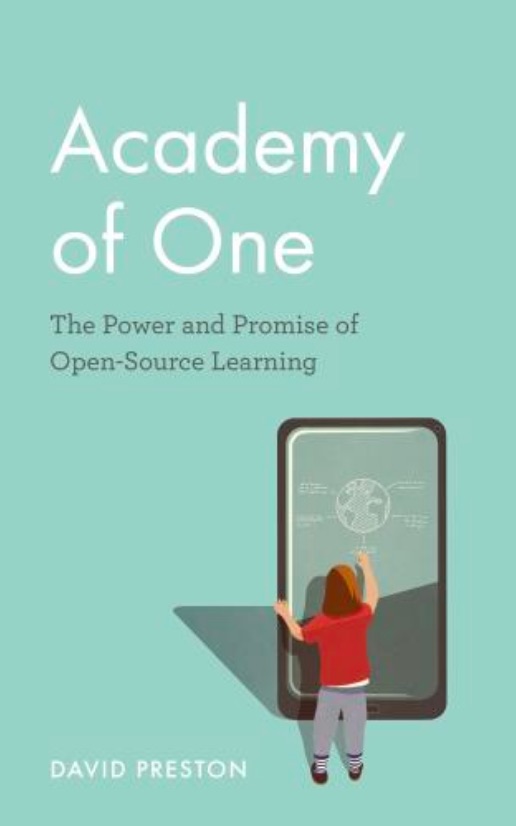 If you'd like to read more about this in Academy of One, or share the book with your learning community, please scroll to the bottom of this page to receive your 20% discount code.
Teachers and Students: Please feel free to use the elements of this post that work for you, and customize the approach for the learners in your network.
__________
THE BRAIN WITH 200 LEGS
In this activity, learners were introduced to the concept of a mindmap and asked to select tools that they thought would be most appropriate for the task. Then, learners were introduced to models of teambuilding and project management.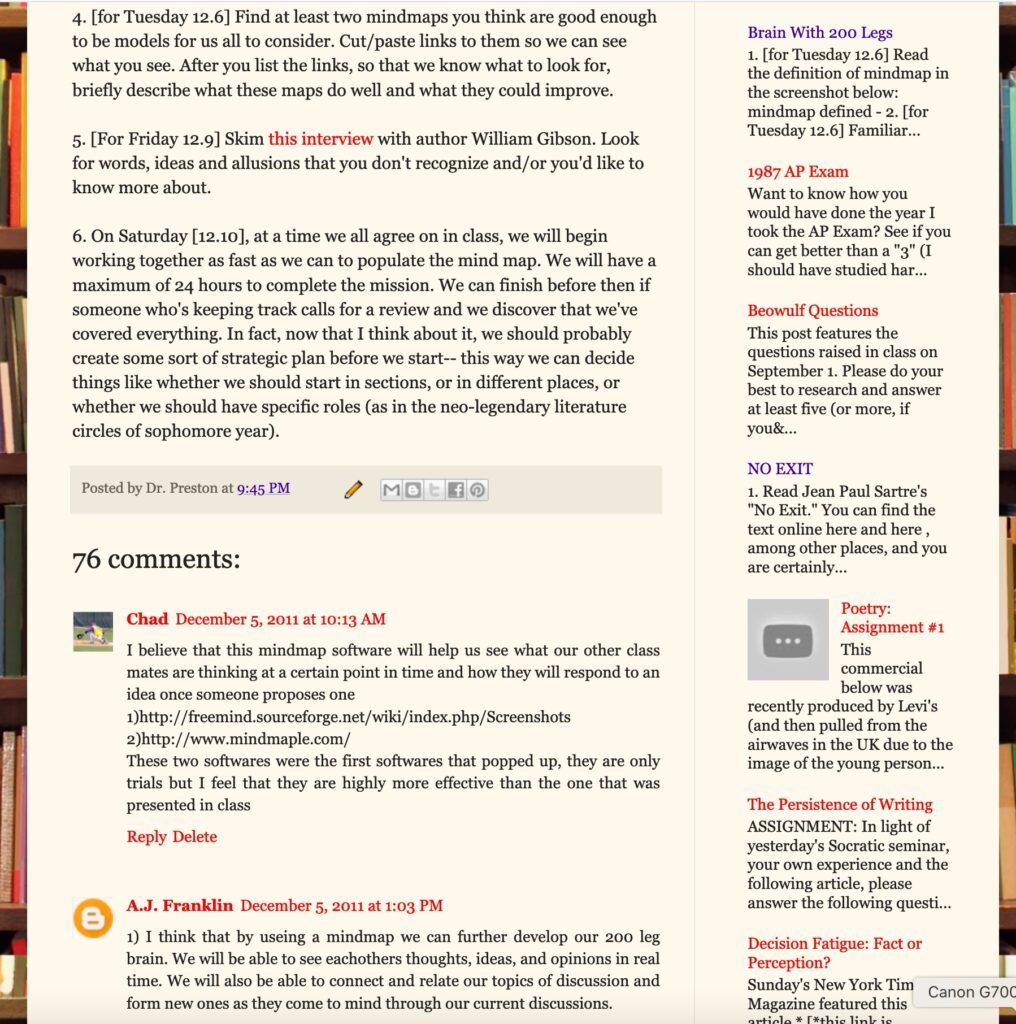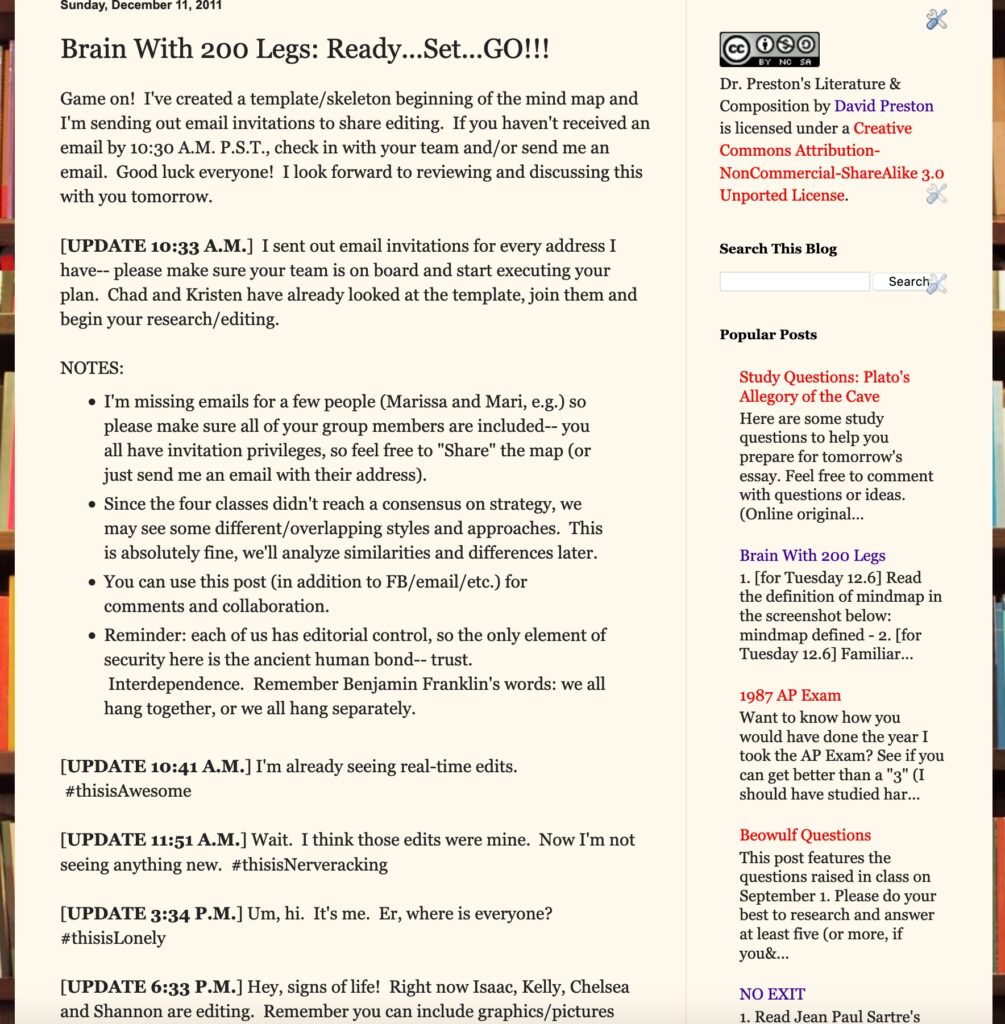 After learners selected tools and agreed to a strategy, they collaborated to research every allusion, citation, and related reference in an article published in The Paris Review. This work would have taken days, if not weeks, for individual learners to complete. Collectively, 100 students completed the task within 24 hours.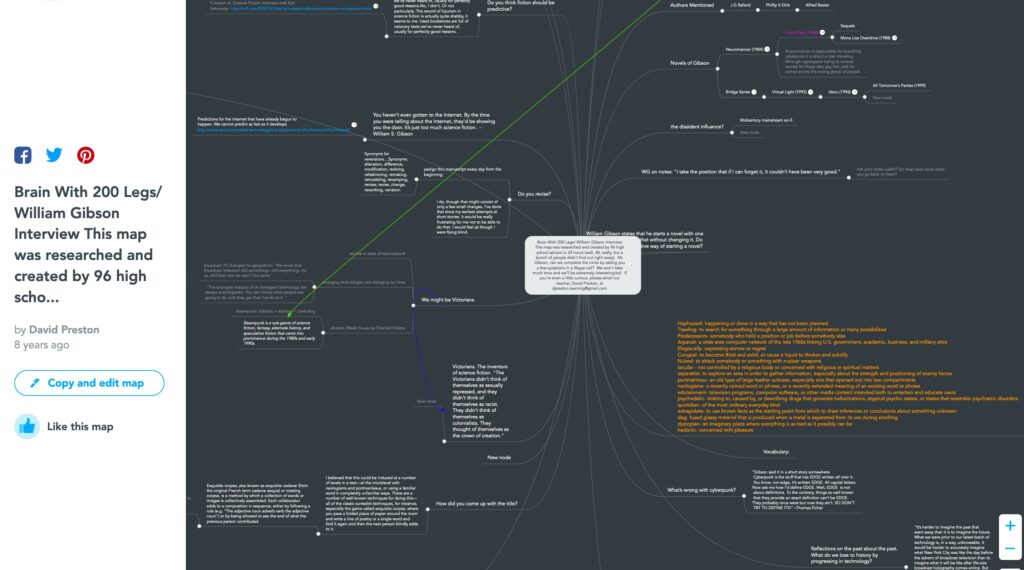 The divisive, isolating elements of our culture are well-documented. Open-Source Learning connects us with ideas, each other and an optimistic possibility: What can we accomplish when we work together?
__________
You can learn more about ways to introduce Open-Source Learning in Academy of One – available wherever you like to buy your books online. To receive a discount of 20% click on the image below & use code RLEGEN20 to order directly from the publisher.